Reversed Stamp Sets
Reversed Stamps by Young Bros

Please allow 1-2 weeks to ship outside of USA
For use in marking plastic molds, rubber molds, thin metal patterns, forging dies, etc.
Produces a reversed impression in the mold which makes a raised letter on the molded product. 
Character identification and size, three thumb grooves.

Use them on almost any type of wood or metal - even some plastics.

You'll get clean, professional results that are easy to read.

Made with carbon tool steel and specially treated with heat, Young Bros. Identification Tools won't shatter under stress.

You'll get more marks for your dollar, because Young Bros. stamps stand up to the heaviest blows.

Use the marking tools that are quality made in the U.S.A. Thumb groove gives you easy positioning and a sure grip, and crowned hammer ends ensure a good strike.

Plus the sturdy wooden box keeps your stamps clean and organized.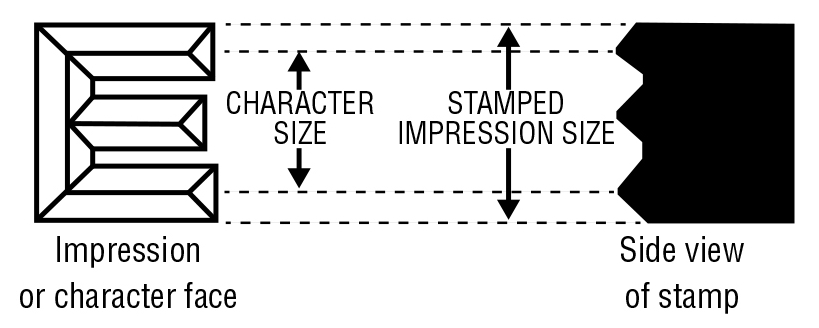 They're tough enough to keep stamping long after other stamps lose their face.

Young Bros. Stamps will mark material up to 50 on the Rockwell C Scale.

We use a special heat treatment so they won't shatter under stress.
---
We Also Recommend